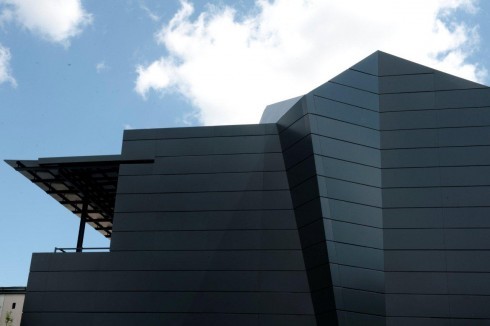 UniArt and the earthquake
UniArt Gallery has successfully gone through its first unexpected ordeal. Around 3 a.m. on May 22 a large part of the Bulgarian population experienced three massive quakes whose peak approximated 5.8 Richter magnitude. Sofia was also struck. A few days earlier a new university gallery was solemnly inaugurated in the capital of Bulgaria.
The elemental force did not bring about serious damage or cause any victims, thank God. Yet it was strong enough to spread fear and panic. The men who founded UniArt Gallery were apparently upset. The sudden calamity affected the artworks and the architectural setting itself. For over a minute paintings and sculptures ceaselessly quaked but they resisted and survived.
After the quake people spoke of God's mercy. Unlike Italy however, no edifice was destroyed. Something protected us. And protected the gallery too. It was maybe the spirit hovering there – the spirit of its founders, the spirit of its visitors-to-be, the spirit of time embodied in paintings and sculptures, the spirit of the Universe incarnated in the gallery's name. The gallery survived. And we are thankful for that.