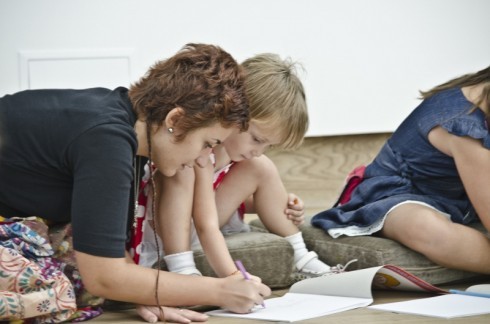 The art classes for kids have begun
The art classes for kids at UniArt Gallery have begun. For two weeks children aged 6 to 13 get to know more about the world of art, about genres and painting techniques, about major biblical subjects and the culture of the Baroque… and all this in a funny, interactive way. The younger "artists" communicate with works from the gallery's collection and reproduce or transform them into drawings of their own.
The idea of organizing these classes belongs to prof. Irina Genova. The classes are taught by graduate students in the Art Studies program at NBU. In the upcoming months UniArt Gallery is planning to offer new activities for children as well.
"The successful art museums and galleries in the world enjoy the attention of the most enthusiastic audience – the children. UniArt Gallery provides opportunities for working with the youngest audience. The child's look will enliven the portraits, landscapes, and biblical scenes, will acquire them and turn them into drawings" (prof. Irina Genova).