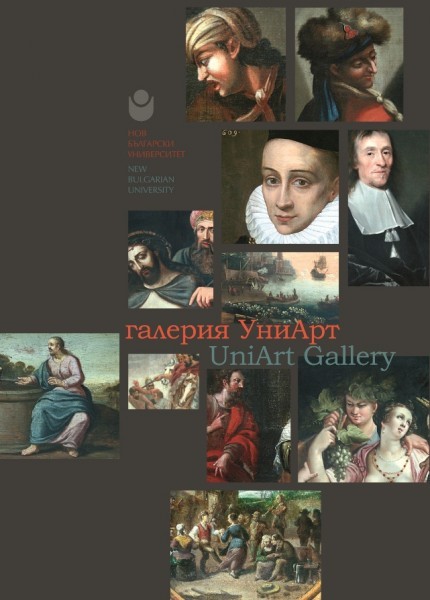 Seminar EUROPEAN PAINTING AT UNIART GALLERY - lecture by Karolien de Clippel
Seminar EUROPEAN PAINTING AT UNIART GALLERY
Within "The Visual Image"
Topic: Allegorical series in seventeenth-century Dutch painting
Lecturer: Assoc. Prof. Karolien De Clippel (Utrecht University)
Moderator: Prof. Irina Genova
March 28, Thursday, 6:00 p.m.
UniArt Gallery
Karolien De Clippel is an associate professor in the Department of History and Art History at Utrecht University. She studied Romance philology and art history at KU Leuven. In 2002 she obtained her doctor's degree in art history with a dissertation on the seventeenth-century genre painter Joos van Craesbeeck. From 1998 until 2006 she worked as a research fellow at the Antwerp Rubenianum where she continued her research on Flemish seventeenth-century painting with a particular focus on genre, mythology and the art of Peter Paul Rubens. From 2006 until 2008 she focused, thanks to a postdoctoral mandate of the Reseach Foundation Flanders, on the Rubensian nude. At Utrecht University Karolien De Clippel teaches several courses on bachelor as well as on master level. Since 2009 she took part in the research project "Cultural transmission and artistic exchanges in the Low Countries, 1572-1672".
Karolien de Clippel is an expert on seventeenth-century Dutch and Flemish painting with a special attention for genre, mythology and gender related issues and an inclination for specific artists such as Peter Paul Rubens and Adriaen Brouwer. Her major publications include: Catharina van Hemessen (1528-na 1581): een monografische studie over een "uytnemende wel geschickte vrouwe in de conste der schilderyen" (2004), Joos van Craesbeeck (1605/06-ca.1660). Een Brabants genreschilder (2006), The Nude and the Norm in the early modern Low Countries (2011).