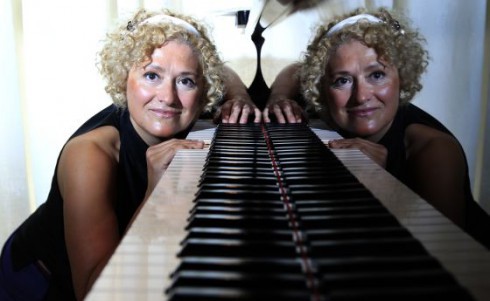 Seminar and concert "Spanish piano music of the twentieth century"
Musical Arts Department
SPANISH PIANO MUSIC OF THE TWENTIETH CENTURY
Seminar and Concert by
Prof. Marisa Blanes and Prof. Luciano Gonzalez Sarmiento
(Spain)
8 - 10 September
UniArt Gallery
Marisa Blanes is one of the most solid figures among the present Spanish pianists, and is recognised by the specialised criticism as a "virtuosity of exceptional eloquence". She is a graduate of the Conservatorio Superior de Música de Valencia and holds a doctorate in Music by the Facultad de Bellas Artes de la Universidad Politécnica de Valencia. As a concerto soloist and chamber musician, Marisa Blanes has demonstrated her high pianist quality in several countries in Europe and America. At present she has arranged her career as a soloist and gives classes as university professor of piano at the Conservatorio Superior de Música de Valencia.
Luciano Gonzalez Sarmiento is one of the most relevant and versatile characters in the Spanish music scene as a performer (extensive international career as a pianist in Trío Mompou), as an educator and teacher (professor of the Polytechnic University of Madrid for 32 years), as a musicologist researcher in the field of psychopedagogy, and as a reference for musical creation of more than a hundred works by Spanish composers distributed in all cultural and educational fields. Currently he manages the Centre for High Performance Art of the Institución Educativa SEK of Madrid and is music adviser of the Botín Foundation of Santander Bank.