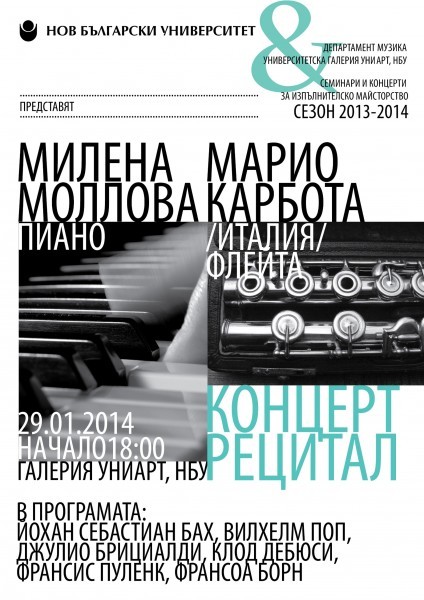 Recital by Milena Mollova and Mario Carbotta
Musical Arts Department
RECITAL by
Milena Mollova (piano) and Mario Carbotta (flute)
29 January, 6:00 p.m.
UniArt Gallery
Mario Carbotta is a virtuoso flutist and a graduate of the Conservatory of Piacenza. Appreciated by the public and by the international critics, he has played all over Italy and in many other countries. His discography includes a recording of the whole work for flute by Nino Rota.
Milena Mollova is an acclaimed pianist and pedagogue. She is Honorary Professor of New Bulgarian University.