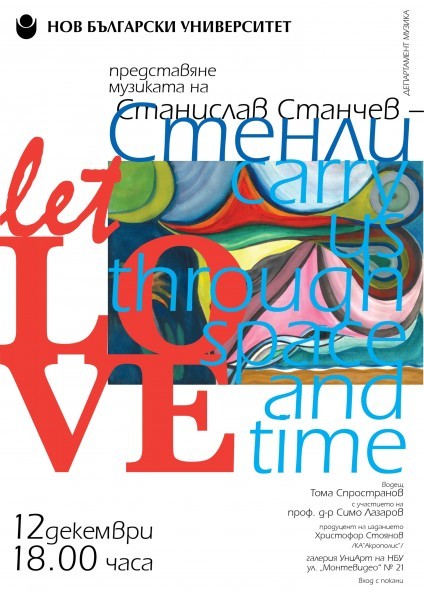 Presentation of Stanislav Stanchev - Stanley's music
Musical Department
LET LOVE CARRY US THROUGH SPACE AND TIME
Presentation of Stanislav Stanchev – Stanley's music
12 December, 6:00 p.m.
UniArt Gallery
Stanislav Stanchev – Stanley (1962-2013) was born in Sofia in the family of engineers. Although he graduated from the Technical University in Sofia, Stanley did not betray his artistic nature and pursued music as his path in life.
He has experimented with a variety of styles, ranging from fusion and cool jazz to world and new age. Infused with exotic elements and stunning improvisation, Stanley's music has a unique and specific sound.
Inspired by personal experience but also borrowing from literature, philosophy and religion, Stanley's work testifies to a relentless striving for spiritual growth and the hope for a new better world.