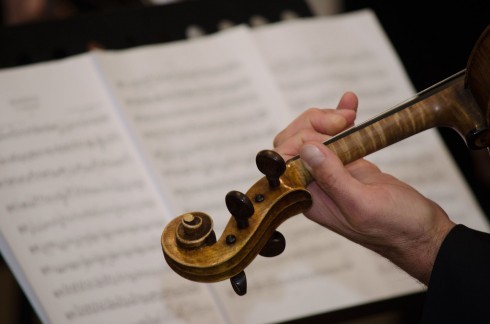 Photos from the chamber concert on November 19
Biography of Anton Nicolescu (cello)
Anton Niculescu was born in Bucharest, the only son of a family of musicians. At first he had music lessons with his father, who was violoncello soloist of Bucharest Broadcasting Orchestra. At the age of 12, he performed his first concert at "Sala Mica R.S.R." in Bucharest. He has been the prize-winner of various competitions and was leading Violoncello Soloist at Milan's "Teatro alla Scala", at "Teatro Comunale" of Florence and at "Teatro V. Bellini" of Catania.
Since 1997 Niculescu is honorary member of the "Academia Filarmonica di Bologna" in Italy, which was founded in 1666.
He is playing a "Pietro Guarnieri – Mantova 1709" instrument.