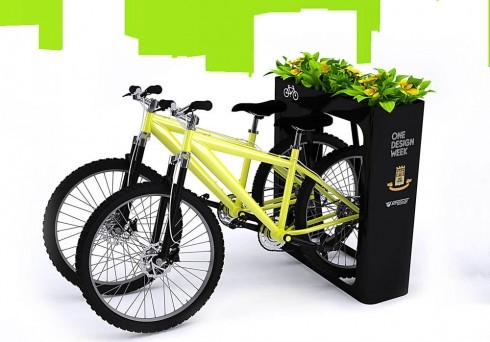 ONE DESIGN WEEK - a lecture by Dimitar Grigorov
Design Department
ONE DESIGN WEEK international festival
BIKE DESIGN
a public lecture by DIMITAR GRIGOROV
within the frames of ONE DESIGN WEEK festival
Moderators: Assoc. Prof. Dr. Boris Serginov, Assoc. Prof. Dr. Emiliya Panayotova
27 June, 3:00 p.m.
UniArt Gallery
Dimitar Grigorov is a peculiar type of a graphic designer. Since 2008 he's been into graphic art on bicycles. Currently he is working on the overall visual identity of the SPRINT bikes. His presentation will shed some light on the art of doing design on bicycles and we'll surely see some of his works. Dimitar Grigorov is on the jury of the national competition for bike rack design organized by the Municipality of Plovdiv, SPRINT bikes and ONE DESIGN WEEK.
Some of his designs have been presented at EUROBIKE in Germany, Europe's biggest and most prestigious bike trade show. Dimitar is currently focused on developing a conceptual design frame for the SPRINT brand which incorporates all types of bicycles: mountain, road, hybrid, city and kids'. The designs he creates for SPRINT contribute towards the brand's identity and make it stand out on the Bulgarian and the European market.
SPRINT is the core brand of one of the biggest Bulgarian bicycle manufacturers – Maxcom. The company was established in 1996 and since then it has steadily supported the development of Bulgarian bike brands. Apart from the SPRINT bicycles, Maxcom manufacture a substantial number of customized bikes under private labels.