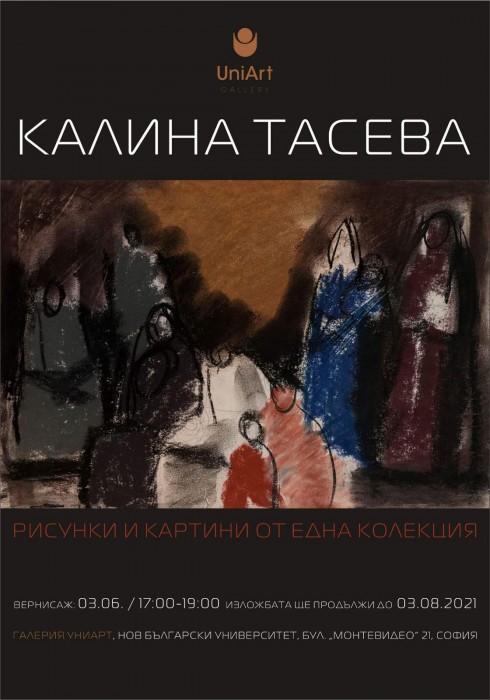 Kalina Taseva: Drawings and Paintings from One Collection
UniArt Gallery has the pleasure of inviting you to the exhibition
KALINA TASEVA: Drawings and Paintings from One Collection
Opening: 03.06.2021, 17:00h.
Duration: 03.06 - 03.08.2021
New Bulgarian University
Kalina Taseva (b. 1927) is accepted at the National Academy of Arts, in the studio of Prof. Dechko Uzunov in 1946. She graduates from the Academy in 1952. She paints compositions, portraits, and landscapes. She participates in all art exhibitions organised by the Union of Bulgarian Artists. Her artworks have been part of international exhibitions of Bulgarian painting in London, Vienna, Moscow, Paris, Warsaw, Tokyo, Brussels, Mexico City, Berlin, Bucharest, Rome, Cologne, Aachen, and Ankara.