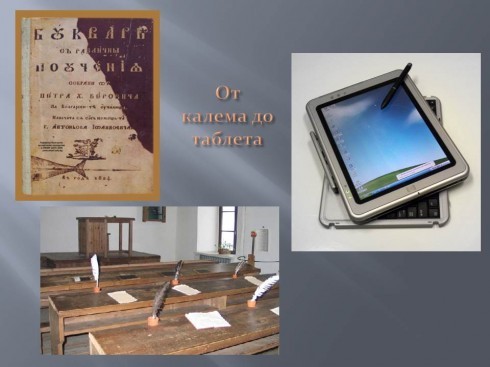 Interactive lesson "From slate to tablet PC"
Kids' University NBU
in association with "My Museum" Foundation
FROM SLATE TO TABLET PC
an interactive lesson for students
from private school "Svetlina"
22 May, 2:00 p.m.
UniArt Gallery
This class is dedicated to the Feast Day of Bulgarian alphabet and culture. It will explore through discussion, inquiry and play the importance of sign systems and language in transmission of knowledge and in forming culture. The approach undertaken is that of Inquiry-based learning.
From slate to tablet PC, from Glagolitic alphabet to computer language.