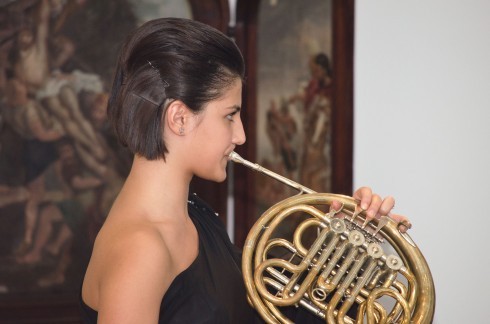 First integral performance of Richard Strauss' horn works
The first integral performance of horn pieces by Richard Strauss was held at UniArt Gallery on the occasion of the 150th anniversary of the composer's birth. The pieces were performed by seventeen year old Nancy Tosheva, a pupil at the musical high school in Plovdiv. The concert was attended by notable musical teachers while the school's deputy director Polya Paunova spoke about Richard Strauss' life and oeuvre.
Nancy Tosheva is a talented young performer. Recently she won a prize for high artistic achievements given by cultural minister Vezhdi Rashidov.