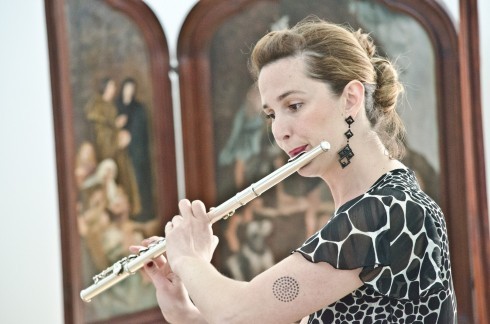 Eremira Chitaku concert
The fourth in a series of concerts at UniArt Gallery employed the sounds of a flute. Doctoral student Eremira Chitaku gave a virtuoso performance in a subtle interplay with the gallery's setting. The programme included Carl Reinecke's Undine (a masterpiece of Romanticism) as well as Hindemith's emotional sonata from 1936.
Eremira Chitaku (Kosovo) is a prominent musician and flute teacher. She is finishing her doctoral studies at New Bulgarian University. Apart from classical music Chitaku performs jazz and regularly takes part in Milcho Leviev's masterclasses.