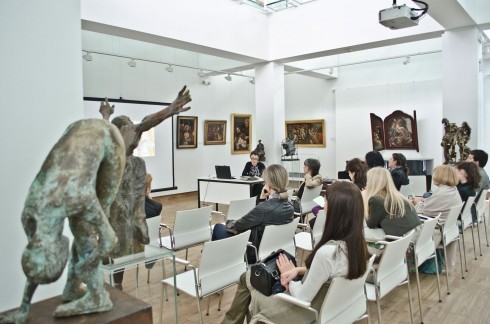 Doctoral Readings 2012
On May 30th UniArt Gallery hosted "Doctoral Readings", an yearly forum organized by the History of Culture Department at New Bulgarian University. Immersed in the gallery space and surrounded by Old Masters' works, doctoral students delivered reports on their current research. The topics were varied to encompass Egyptian sculpture, church art, children's clothes and digital animation.
"Doctoral Readings 2012" is the first academic event at the newly opened UniArt Gallery.