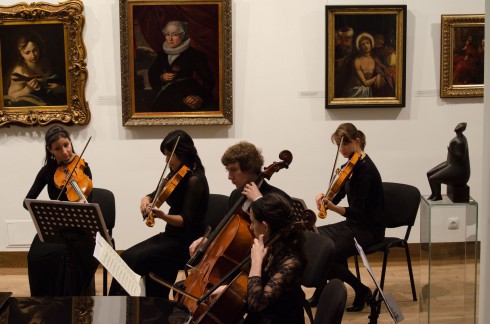 Concert by Orpheus Academy Orchestra
Musical Arts Department
CONCERT
by
Orpheus Academy Orchestra at New Bulgarian University
Soloist: Dominique de Williencourt (France) - cello
Conductor: Jean Ferrandis
7 September, 11:30 a.m.
UniArt Gallery
In the programme: works for cello and orchestra by Robert Schumann, Gabriel Faures, Dominique de Williencourt
Dominique de Williencourt is a world famous cellist, composer and conductor. He is a Professor at Paris Conservatory.
Jean Ferrandis is a renowned French flautist and conductor who teaches at California State University (Fullerton).