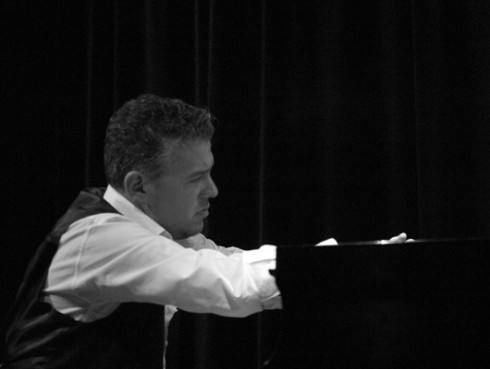 Concert by Marco Tezza
CONCERT
by
prof. Marco Tezza
Conservatory "Pedrollo", Vicenza
CLAUDE DEBUSSY - Piano preludes
3 December, 6:00 p.m.
UniArt Gallery
Marco Tezza was born in Vicenza in 1964. He attended the Conservatory of music in Vicenza and earned his diploma with distinction and honourable mention in piano in 1984. He further refined his knowledge in Italy and France.
Marco Tezza has carried out a rich concert activity in prestigious concert-halls throughout the world. He has released more than 10 solo compact discs and is the Permanent Professor of piano at the Conservatory "PEDROLLO" in Vicenza.