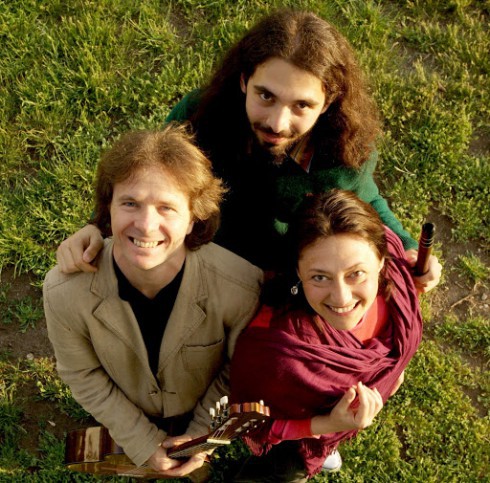 Concert by Asen & Milena Group
Musical Arts and English Studies Departments
CONCERT
by
ASEN & MILENA GROUP
within the frames of the international seminar
"Days of Russian language and translation at New Bulgarian University"
3 November, 6:00 p.m.
UniArt Gallery
Asen & Milena Group started playing music together in 2009, with the aim to unite Bulgarian traditional music with the larger world of classical music and jazz. Their concerts, both in Bulgaria and abroad, have received great responce from the audience and the media. The core of the band - Asen and Milena - now has been extended up to five people, adding kaval, violine and percussions to the voice and classical guitar. Asen Marinov is a graduate of New Bulgarian University.