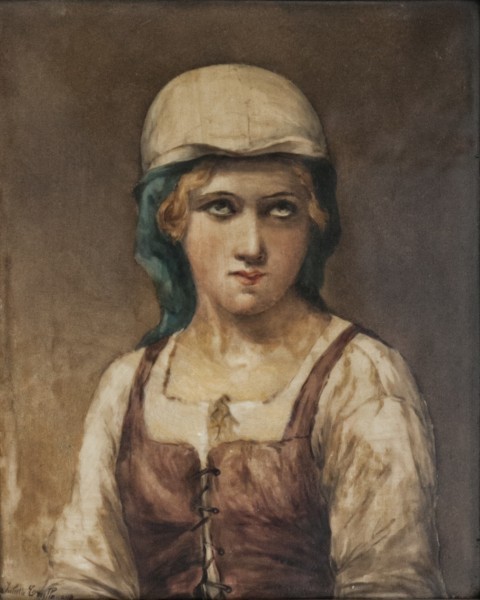 A porcelain portrait of a girl
The European painting collection at UniArt Gallery includes a porcelain portrait of a girl by Juliette Trullemans, a renowned impressionist painter from Belgium (1866-1925).
Juliette Trullemans began her artistic career in Brussels (Institut Bischoffsheim). She was particularly gifted and decided therefore to specialise in flower-painting in Ghent. There she studied very closely the Romantic botanic iconography and spent hours with the precise rendering of floral motives. Sharing an admiration for the plein-air painting of the Impressionists like Monet and Pissarro, Trullemans sought her subjects in the gardens and suburbs of Bruxelles. Her husband Rodolphe Wytsman was a founding member of the vanguard Groupe des XX along with Ensor and Knopff.
Juliette Trullemans is famous for her delicate landscape painting informed by Impressionist sensibility. A concentration on the fugitive impressions of light and shade reflecting on flowers and vegetation is typical of her oeuvre.
The porcelain portrait at UniArt is executed in a realist manner and belongs to the painter's early period.