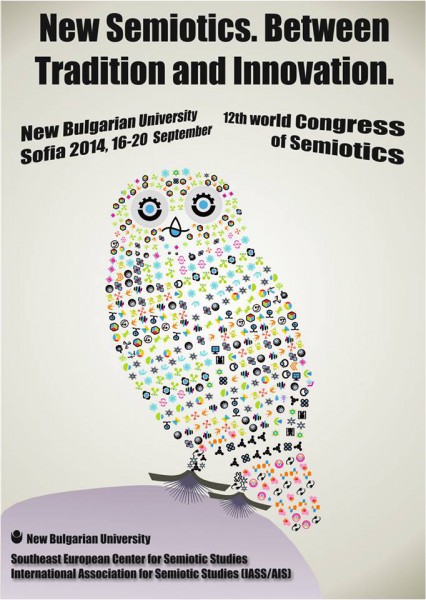 12th World Congress of Semiotics
New Bulgarian University
Southeast European Center for Semiotic Studies
NEW SEMIOTICS. BETWEEN TRADITION AND INNOVATION
12th World Congress of Semiotics
SEMIOTICS OF CULTURAL HERITAGES
19 September, 9:00 a.m.
UniArt Gallery
From 16th to 20th September 2014 Sofia will be the capital of semiotics.
The 12th World Congress of Semiotics is organised by the Southeast European Center for Semiotic Studies (SEECSS) at New Bulgarian University (NBU), Sofia. The center was founded in 1998, but even before that, since the first years of the existence of NBU, semiotics was among the most important disciplines in its study programs. Since 1995 SEECSS organizes the famous International Early-Fall School of Semiotics where during the last 20 years more than 100 leading international scholars have taught, more than 300 international and 300 Bulgarian students followed their lectures, seminars and workshops.