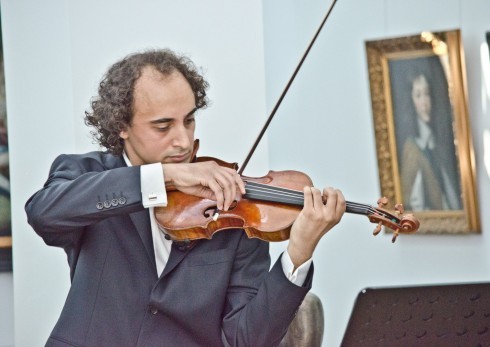 "Baroque and Romantic" Musical Concert
For the season-closing performance UniArt Gallery and the Musical Arts Department at New Bulgarian University collaborated for a grandiose concert given by Orpheus Orchestra and conducted by notable violinist Mario Hossen. Symptomatically titled "Expression in sound and color" the outstanding performance merged with the European painting collection thereby providing an experience both visually and aurally. The programme included famous works by Corelli, Purcell, Albinoni, Mendelssohn and Frank.
Mario Hossen is a virtuoso with an impressive style and international reputation. He is a graduate of the Vienna Music Academy and Honorary Professor of New Bulgarian University.
Website: http://www.mariohossen.com