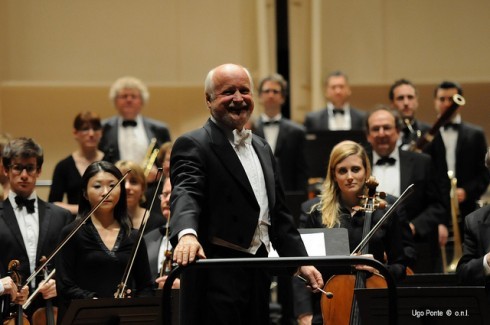 Workshop with Günter Pichler
WORKSHOP with
Austrian violinist Günter Pichler
February 4- 7,
1:00 p.m. - 6:00 p.m.
UniArt Gallery
Günter Pichler is best known as the founder and first violinist of the Alban Berg Quartet, the celebrated ensemble with whom he has performed widely and made numerous acclaimed recordings. Pichler and the Alban Berg players have been especially praised for their interpretations of the quartets of Haydn, Mozart, Beethoven, Schubert, Brahms, Bartók, Schoenberg, and for Berg's Lyric Suite and Op. 3 String Quartet.
Günter Pichler was born in Austria in 1940. From age 15, he studied at the Vienna Academy of Music. Three years later he was taken on as leader of the Vienna Symphony Orchestra, and at 21 was appointed, at the behest of Karajan, to serve as leader with the Vienna Philharmonic Orchestra. From 1963, Pichler served as professor of violin at the Vienna Academy of Music. In 1970 he founded his now-famous quartet, and following debut concerts in 1971, the players adopted the name Alban Berg Quartet at the suggestion of Berg's widow who had attended one of the first concerts. The ensemble soon became internationally celebrated, but Pichler eventually felt the need to branch out further. In January 1989 he debuted as a conductor with the Vienna Chamber Orchestra and has since regularly guest-conducted numerous ensembles.