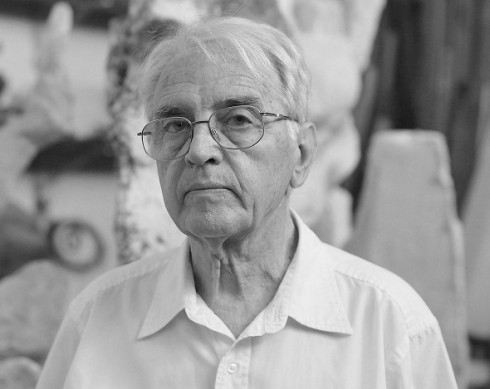 Valentin Starchev
1935 – Was born in the town of Stara Zagora.
1959 – Graduated from the National Art Academy
in Sofia with Professor Marco Markov
1961 – Became member of the Union of Bulgarian Artists.
1964 – Lecturing Modelling at the Architecture School of
the Higher Institute of Architecture and Civil Engineering.
1982 – Professor at the University of Architecture,
Civil Engineering and Geodesy in Sofia.
Valentin Starchev has been awarded a number of honourable
state distinctions and prizes. He has an extensive record
of art shows in Bulgaria, Austria, Denmark, France, Japan,
and Latvia. He has participated in national art exhibitions
organized in India, Italy, the Czech Republic, Poland, Russia,
Syria, Austria, the Netherlands, etc. His works can be found
at the National Art Gallery in Sofia, the Middelheim Museum
in Antwerpen, Belgium, Peter Ludwig Museum in Aachen,
Germany, the Hugo Voeten collection in Belgium,
the Art Dialogue Foundation in France.