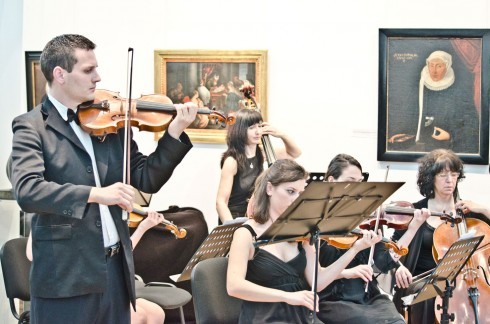 Orpheus Academy Orchestra concert
To celebrate May 24th, a holiday concert took place at UniArt Gallery. The concert was given by Orpheus Academy Orchestra.
Orpheus Orchestra is a structure of New Bulgarian University whose founder and intellectual leader is renowned violinist Mario Hossen. Being conceived as a string ensemble of 20 students, the orchestra aims at promoting classical music and simultaneously providing professional milieu for talented young performers.
The concert at UniArt was conducted by Joel Mathias Jenny (Switzerland). In the gallery space distinguished for its innovative design and airy construction, the ageless music of Vivaldi matched the pictorial world of the Baroque.
The concert is first in a series of artistic events of a varied and interdisciplinary nature.